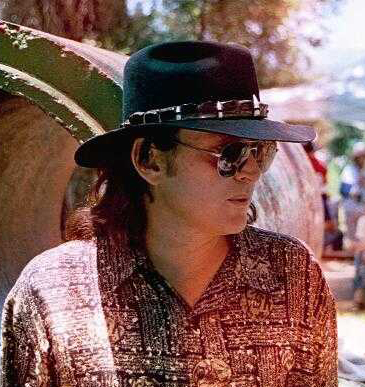 From 1992 to 2002 Christopher O'Brien investigated over one thousand paranormal events reported in the San Luis Valley—located in south-central Colorado/north-central New Mexico.
Working with law enforcement officials, ex-military, ranchers and an extensive network of skywatchers, he documented what may have been the most intense wave of unexplained activity ever seen in a single region of North America.
His ten-year investigation resulted in the three books of his "mysterious valley" trilogy: The Mysterious Valley, Enter the Valley, and Secrets of the Mysterious Valley.
His meticulous field investigation of UFO reports, unexplained livestock deaths, haunted sites, Native American legends, cryptozoology, secret military activity and the folklore, found in the world's largest alpine valley, has produced one of the largest databases of unusual occurrences gathered from a single geographic region. He is currently working with a team of specialists installing a high-tech video surveillance and hard-data monitoring system in and around the San Luis Valley.
His latest book: Stalking the Herd, published by Adventures Unlimited Press is being called the most important book ever written examining our relationship with cattle and how this has manifested into the modern "cattle mutilation" mystery.
Reviews of Stalking the Herd:
"Christopher O'Brien is one of those rare researchers who leave no stone unturned in his search of the truth. Stalking the Herd is a monumental work demonstrating that mysterious cattle and animal mutilations are deeply embedded in human history, with some very strange and shocking twists. O'Brien sets a new bar on the subject, lifting it beyond the ufology arena that has confined it for too long. There are still UFO connections aplenty here, but much more. This is a superb work, and O'Brien has done an amazing job pulling together a mountain of information." —­Rosemary Ellen Guiley, author, The Djinn Connection 
"Finally, we have the definitive study and expose of the disturbing phenomenon of animal mutilations. Informative, eye-opening, unbiased and terrifying in its implications, Stalking the Herd is not just recommended reading, it's absolutely vital reading. After digesting its pages, you may never want to eat another burger again." —Nick Redfern, author, The Real Men in Black
"I so respect and admire Christopher O'Brien for his decades of exploring the cattle mutilation enigma in many "mysterious valleys." His excellent Stalking the Herd is a highly documented, totally fascinating research report. Carefully, painstakingly, he analyzes every theory for the phenomena—E.T's, Satanists, mad scientists, natural predators, and scavengers with preternatural skills. The solution O'Brien offers in conclusion may leave the readers somewhat startled as he explores a dark closet of American culture." —Brad Steiger, author, Real Encounters, Different Dimensions, & Otherworldly Beings 
"Christopher O'Brien has been investigating the strange mystery of unexplained animal mutilations for a long time and Stalking the Herd is the culmination of his years of research. While reading this fascinating book, I was amazed at how comprehensive it is, how meticulous its attention to detail, and yet how engaging. I could not put it down. This is the definitive book on the subject, showing how the simple dismissals don't fly, how strange these mutilations really are, and how intelligent public policy is needed to deal with this problem." —Richard Dolan, author, UFOs and the National Security State
 "Stalking The Herd (and the in-depth interpretive volume to follow) is the only full-scale examination of the cattle mute phenomenon. [These] should be the only book[s] you will ever need to read on the subject… Christopher O'Brien is uniquely positioned to report on this phenomenon. Although he became a resident in one of the epicenters of activity and investigated many incidents firsthand, that is not what makes his situation unique… He expects nothing and discounts nothing, and lets the evidence lead where it may, even if it leads nowhere. This is the hallmark of a person with a deep sense of equity, which is rare, especially in the small community of researchers of the strange."
—Greg Bishop, author, It Defies Language