UFODAP: The Future of Instrumented UFO Research Has Arrived!
By Christopher O'Brien and Ronald Olch
During these heady days of soft disclosure and a new openness regarding many aspects of the UFO subject (rebranded by the government UAP, Unidentified Aerial Phenomena) one topic of conversation receiving more and more well-deserved attention, is the subject of UFO hard data science. Up until now, there haven't been many organized attempts to publicly gather hard data.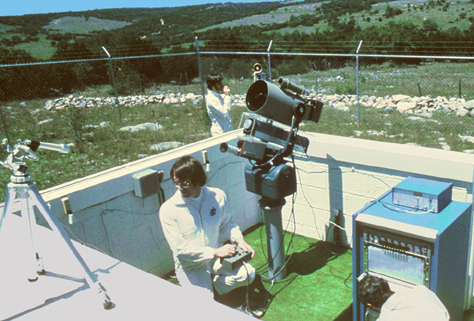 Back in 1973 Ray Stanford established Project Starlight to the NW of Austin, TX. They had a 400 acre laboratory site, with state-of-the-art analog gear including: a high-end optical system, radar, recording magnetometer, gravitometer, spectrographic camera, movie cameras, still cameras, parabolic directional microphones, telescopes that utilized a photo multipliers. Stanford's efforts are a one of a number that attempted to collect scientifically useful data, but with non-reproducible systems.
Since 1998 scientists and civilians in Norway have monitored unexplained light phenomena with "Project Hessdalen" initiated by UFO-Norge and UFO-Sverige in the Hessdalen Valley, Norway in an unsuccessful month long study in 1984 and another attempted study in 1985. The Hessdalen Project is now planning a new effort and has purchased UFODAP software for evaluation.
A major problem with prior attempts was that each system was not made available to the public at a sufficiently low cost and with scalable options so that many such systems might be deployed over a wide area. It is the evanescent nature of the phenomena that requires such wide-scale, continuous monitoring to achieve the possibility of collecting truly useful data.
Now, there is an exciting new effort taking the subject of UFO hard data gathering to the next level: UFODAP. UFODAP is the first and only UFO detection system commercially available and interest in this groundbreaking technology has skyrocketed worldwide with exposure on popular TV programs and documentary films.
What is UFODAP and the UFODAS?
UFODAP (Unidentified Flying Object Data Acquisition Project) focuses on the application of current scientific and technological methods to recognize, track, and record anomalous aerial objects (UAPs). UFODAS (The UFODAP system) aims to expand a network of sensor systems to locations around the planet. At present, there are 76 optical installations with a growing list of multi-sensor units and software locations on four continents including gear and/or software in 14 countries, 18 US states, and two Canadian Provinces.
The project originated from the collaboration between the UFO Camera Project, led by ex-intelligence service lawyer Wayne Hollenbeck (1945-2019) and longtime investigator/theorist Christopher O'Brien, and the work of electrical engineer/computer scientist Ronald Olch.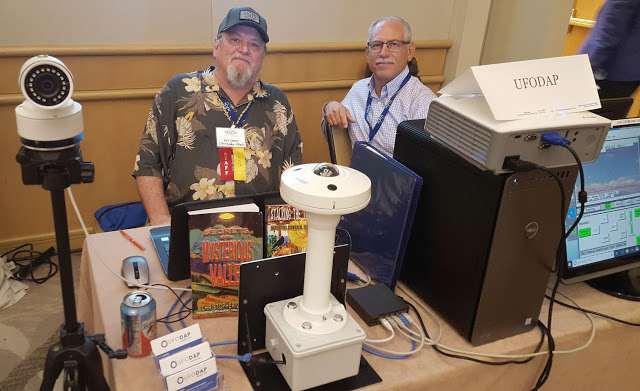 Mr. Olch independently pursued the application of science and technology to Ufology research and spent six years developing a low-cost optical tracking system which can detect, track and zoom in on a moving object imaged by a moving camera. In 2016, Hollenbeck joined the Los Angeles UFO Research Group where he met Olch. This led to the creation of UFODAP. At the suggestion of O'Brien, the initial installation was installed at the 'UFOP Watchtower,' located near Hooper, CO, in the San Luis Valley, which is considered a UFO "hot spot" of unexplained aerial activity.
Why UFODAP?
The primary technical focus of UFODAP is to provide cost-effective methods for recognizing, tracking, and recording anomalous objects while collecting data from multiple sensors. The development of UFODAS components has made significant progress over the past four years, and these components are now available for use in fixed and mobile installations.
The UFODAP Project builds upon the technology developed for the UFO Data Acquisition System and consists of various system components. The system is designed to offer flexibility by combining multiple Data Acquisition Units (DAUs) with the Mission Control software (MC).
The functionality of a DAU is determined by its hardware and software. Currently, there are two types of DAUs available: the OTDAU (Optical Tracking Data Acquisition Unit), which tracks target objects optically, and the MSDAU (Multi-Sensor Data Acquisition Unit), which measures various environmental parameters.  The OTDAU consists of the OTDAU application software and one or two cameras. Each camera may be a USB or IP, either fixed lens (including "All-Sky Cameras") or Pan/Tilt/Zoom (PTZ) types. The DAUs continuously transmit their data to Mission Control either through the Internet, locally to the user's computer, or both. [Fig. 1]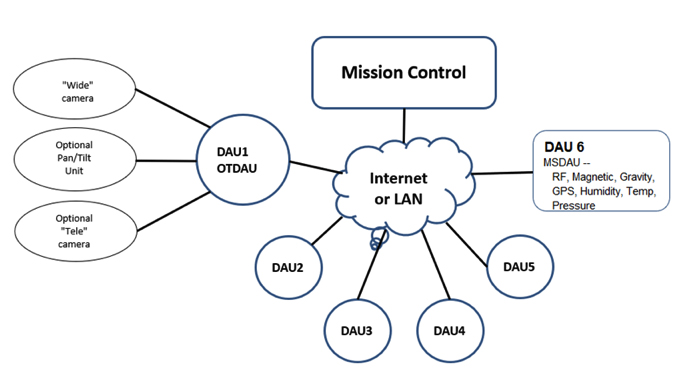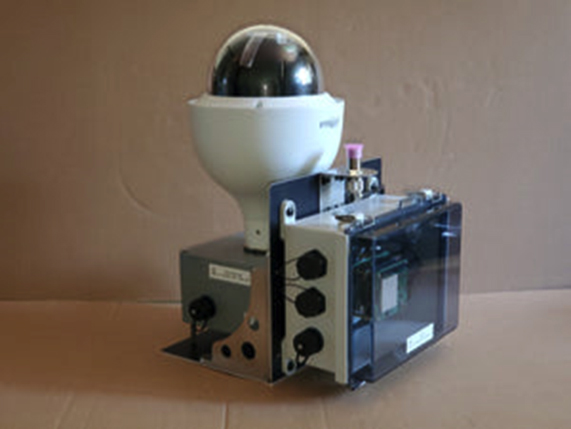 UFODAS MSDAU has a rugged, environmental enclosure that houses a high-speed Linux-based computer and a range of precision sensors. These sensors include a magnetometer, gyroscope, accelerometers, barometer, temperature and humidity sensors, as well as a GPS receiver for positioning and time. It can also be equipped with an optional Software-Defined Radio (SDR) for RF spectrum scanning. The MSDAU also supports external USB devices and may be mounted alone or combined with a universal camera mount. It can be mounted on walls, poles, or tripods, and is powered and connected through a single PoE Ethernet connector. UFODAP enclosures are rated from -40F degrees to 120F degrees and wet weather. [Fig, 2]
Mission Control (MC) can receive real-time data from up to six DAUs and displays the geo-location of each DAU on an updatable Google map. If two OTDAUs lock onto the same object, MC can triangulate its location, altitude, speed, and size. [Fig. 3]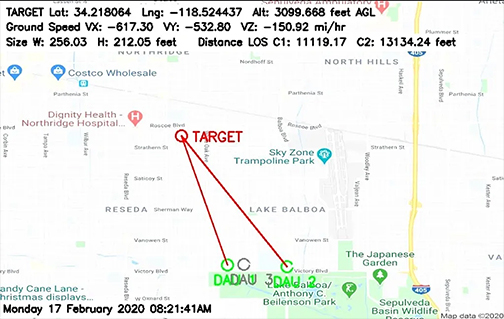 Alternatively, MC can display the radio frequency (RF) spectrum generated by any MSDAU and identify anomalous peaks of RF power above a selected baseline power level.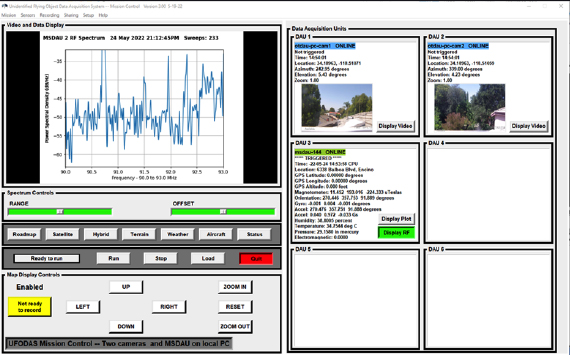 Each MSDAU can independently scan a selected portion of the RF spectrum ranging from 1 MHz to 6 GHz. Mission Control also provides a list of ADS-B reported aircraft information for all flights within a 10-mile area surrounding a DAU. [Fig. 4]
The OTDAU can be equipped with a variety of USB and IP cameras, including fixed and Pan-Tilt-Zoom (PTZ) types. [Fig. 5] showcases a configuration that utilizes a fixed, wide-angle, high-resolution camera. A blue bounding box has been designated to define an area for initial target detection.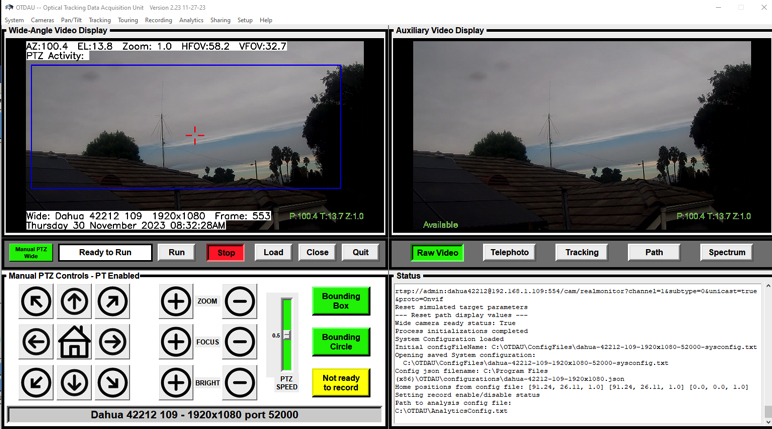 The UFODAP cameras recommended as components of the UFODAS have a wide range of resolutions and can operate in both color and near-infrared (IR) wavelengths. All cameras have configurable Main Stream resolutions, ranging up to 1920×1080 (1080P), 4K and beyond. By setting the camera to the IR mode through its manual setup controls, it can capture images in the near-IR wavelengths of about 850nm.
The OTDAU system utilizes machine vision, deep learning techniques to identify potential targets based on criteria such as size, visibility duration, and proximity to static objects during nighttime.
Once a target is initially detected, it is continuously tracked and designated on the User Interface. If the camera supports pan, tilt, and zoom (PTZ) capabilities, it will be directed to center the target and track it near the center of the field of view (CFOV) through a closed-loop process. [Fig. 6]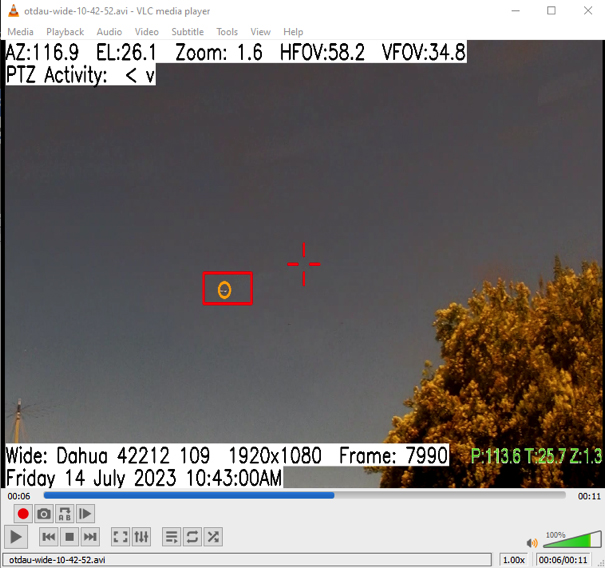 Email notifications can be configured to send a summary of the recorded 'unknown' track, including a brief description, collected videos, and periodic snapshots, to up to three recipients for data sharing purposes.
Target Analysis
Either immediately after an individual tracking or a batch of video file recording the target may be analyzed to automatically identify the target type.  Several AI techniques and unique algorithms are employed to identify aircraft, birds and insects in each video and optionally to modify its folder name to include the estimated target type and confidence level.  This capability can reduce an analyst's time for file uploading, opening and viewing by avoiding known objects and focusing on those labeled UNKNOWN. [Fig. 7] The OTDAU software is undergoing a continuous process of improvements and addition of new features and software updates are made available routinely.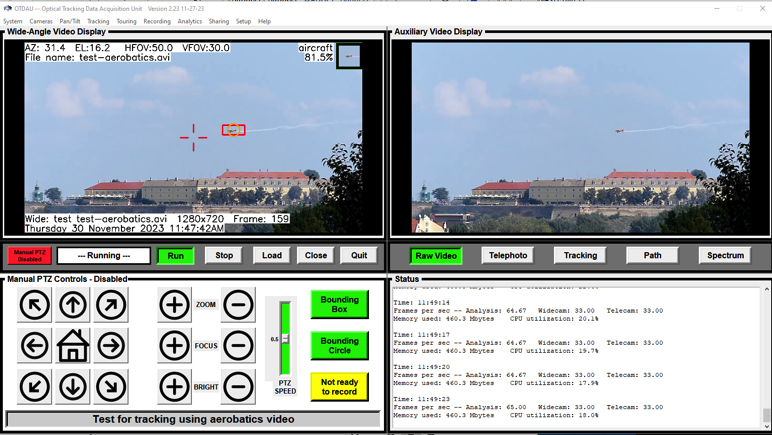 Mission Control can display real-time moving plots of all data received from any connected MSDAU. Below is the real-time MSDAU readout that is constantly monitoring weather sensors, magnetic data and potential accelerometer yaw pitch and roll. [Fig. 8] MC can also display real-time moving plots of all data received from any connected MSDAU.
UFODATA
The Center for UFO Studies (CUFOS) located in Chicago, IL is headquarters for UFODATA, which is a forward thinking organization dedicated to establishing scientific understanding of UFO/UAP phenomena.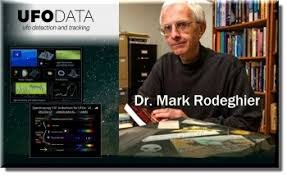 In 2020, UFODAP and the UFODATA organization formed an alliance to fund and advance UFODAS research and development. The collaboration involves UFODAP providing data collection hardware, software, and support, while UFODATA creates a cloud database for uploading and subsequent analysis of collected data. Both UFODAP and UFODATA agree: There is much to learn from the science inherent in manifestation of unexplained UFO activity and the best way to gain a deeper understanding is through rigorous scientific study.
UFODAP Is Ready For Prime Time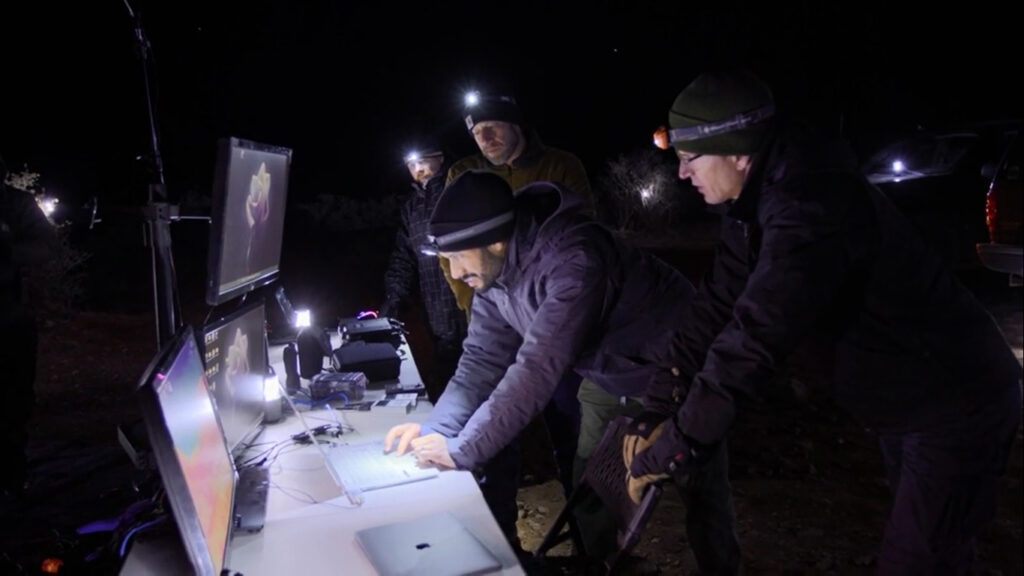 UFODAP's impressive system growth around the planet is a direct result of high-profile media exposure on a number of popular cable channel reality programs that have chosen to utilize the UFODAS technology as an investigative tool. Production staff and show principles from Josh Gates' television program Expedition X have featured the technology on five episodes of their popular show. In 2020 Ron Olch was interviewed by Josh Gates for the Expedition X analysis show After the Hunt where he gave viewers a hands on introduction to the UFODAS system and software design that was used on the show.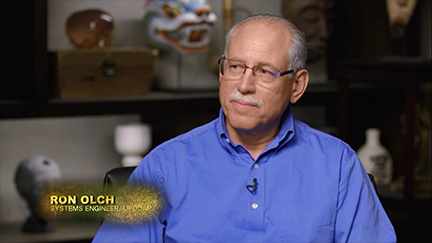 Scientists studying Utah's infamous "Skinwalker Ranch" have integrated UFODAP software into their extensive array of monitoring equipment, and now, a spin-off show to The Secret of Skinwalker Ranch, titled Beyond Skinwalker Ranch with lead investigators Andy Bustamante and Paul Beban is using the UFODAS as their primary investigative multi-sensor suite for their research at high strangeness 'hot spots' around North America. The show's technical support personnel has been trained by Olch to enable them to fully utilize the sensor arrays and optical equipment during their investigations.
In 2022, film maker Caroline Cory released her documentary film A Tear in the Sky starring William Shatner and Micho Kaku. Cory and the UAPx investigative team utilized a UFODAP camera and MSDAU to capture the most compelling event featured by the research team for the film.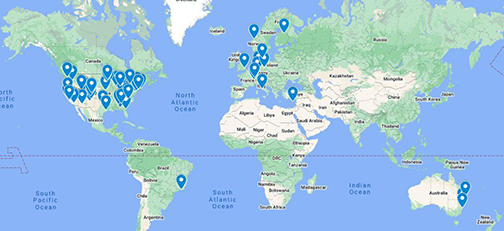 The Importance of Hard Data Research and the Future of Ufology
The successful gathering and replication of hard data gathered from UFO/UAP sighting events will finally provide evidence for the establishment of scientific parameters around the physical "nuts & bolts" aspect of the phenomena and this development will compel mainstream science to finally acknowledge this phenomena as real.
Of course, there will be the other aspects of the phenomena to consider i.e., potential inexplicable failure of sensor systems, the netherworld liminality inherent in many events, the possible psycho/meta-logical/co-creative molding of perception by the witness of UFO/UAP events. Plus, there will be other societal implications to contend with including possible mythological long term programming by the intelligence behind the phenomena, etc. Besides simply establishing the physicality of the phenomena, hard data gathering also compels the important global social/political/scientific cultural structures to publicly incorporate this monumental development directly into mainstream social, religious and cultural belief.
This effort to gain hard data could ultimately prove to be a quixotic endeavor akin to 'nailing Jello to the wall,' but we will never know until we give it our best coordinated effort. With the cost and sophistication of sensor technology becoming affordable for the average person—along with access to the crucial tool of the Internet—perhaps we will see the day when data finally overwhelms the mystery. I never thought I'd see serious discussion in Congress about UFOs (or UAPs if they prefer) in my lifetime. Perhaps there's also hope for all of us geared-up skywatchers as well!

For more information on UFODAP visit http://ufodap.com or contact us at https://ufodap.com/contact-us